Event
Webinar on Thermal Management
Print this page
---
October 21, 2020

Thermal LIVE
TTI and 3M  collaborate for webinar on thermal management
TTI Inc. is partnering with 3M for a highly informative and practical live webinar, "Thermal Management for a Connected World," Wednesday, October 21 at 2:45 p.m. EDT. It will be part of Thermal LIVE, the world's largest, online thermal management event.
With today's ever-expanding IOT demands and greater functionality requirements for electronic connect devices and components, thermal management design and management are facing the growing challenge of increasing system performance while maintaining product reliability. This webinar comes packed with solutions.
Thermal LIVE is a free, two-day online event for engineers and thought leaders in thermal management. Last year's event featured 3,800 registrations from 650 companies in 112 countries. It is produced by Electronic Cooling.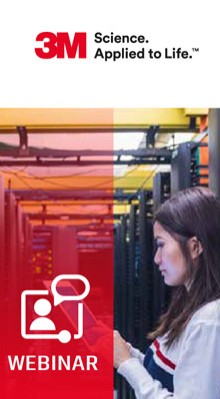 Visit event's website
https://bit.ly/3d9p2bc
---
Print this page