Honeywell has one of the most extensive portfolios of switches in the industry. The Honeywell MicroSwitch technology is known globally for its reliability and global certifications. The heavy duty limit switches offer superior flexibility and performance.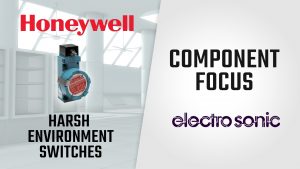 Heavy-Duty Limit Switches: HDLS Stainless, Standard and Fully Potted Series.
General Purpose Limit Switches: GLA, GLB, GLC, GLD, GLE and GLL Series.
Hazardous Area Limit Switches: BX/BX2, LSX, GSX, EX, CX, VPX and GXS Series.
V15 Standard Water Tight (V15W Series) and V-Basic Standard Switch (V15 Series).
https://www.e-sonic.com/custom/honeywell-31/honeywell-switches-for-industrial-applications?id=186&utm_source=ept&utm_medium=web&utm_campaign=honeywell_video