Putting ethics and value at the core of the manufacturing process
By ICAPE Group
Electronics
pcb
pcba
pcbs
Sponsored by
ICAPE Group
In today's economy, environmentally friendly and empathetic companies are the driving force of innovation and expansion, rather than companies focused solely on economic profitability. Customers, partners, and employees find themselves drawn toward corporations with an emphasis on social responsibility, thus Corporate Social Responsibility (CSR) has become essential, even in the manufacturing sector. Considering the environmental, social, economic, and ethical issues of its activities is the core approach of CSR.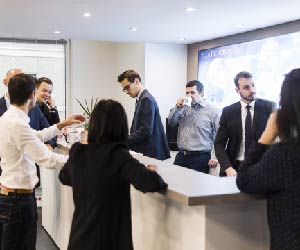 Governance organization
Our CSR department and manager are tied directly to ICAPE Group's CEO. Within the group, there is a CSR committee actively overseeing the deployment of the CSR approach, reporting any developments to the board of directors.
Equity in hiring
As of 2021, 33 nationalities, totalling over 600 employees, have enriched the culture and the expertise of ICAPE Group. A crucial point of the CSR committee's strategy is to put everything in place so that discrimination in hiring does not exist within the group.
Dedicated Sustainability audits of our partner factories in China
Another key point in the group's CSR strategy is organizing and carrying out sustainable development audits of all our partner factories based on the ISO26000 framework standard. We have a team of trained CSR auditors based in our service offices in China (in the Guangdong and Jiangxi provinces) currently in the process of organizing and carrying out these audits, and close monitoring of action plans has been put in place.
Empowering women
Like equity and diversity in hiring through different cultures and nationalities, ICAPE Group proudly welcomes diversity in gender as well. More than 50% of the staff are women, and gender parity on the Board of Directors is ensured and respected.
EV stations
The CSR committee, as part of the development toward ICAPE Group being environmentally conscious, is gradually equipping all offices with EV charging stations as they transition to using hybrid and electric vehicles. Our French and German offices already have charging stations installed.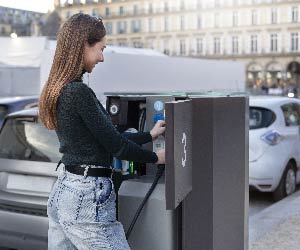 Non-profit organization – ICAPE Planète bleue
ICAPE Group was able to provide financial support for the French humanitarian convoy to Ukraine through the ICAPE Planète Bleue Foundation. The Foundation aims to continue to support environmental, educational, and social projects.
Ethics charter
ICAPE Group deployed an ethics charter in 2007 which is an obligation that is present in each supplier contract. A special ethics charter has also been put in place for employees as well.
Greenhouse gas emission calculation in progress
ICAPE Group has committed to reducing its carbon footprint. A Scope 1, 2 & 3 carbon footprint measurement is in progress to reduce and monitor our GHG emissions.
Transportation and supply chain
While reducing its carbon footprint, actions have been implemented to reduce the carbon impact of logistics as well; consolidation strategy; call-off order, VMI, promotion of maritime transport in quotations; the objective of developing rail transport. Our goals are to optimize on-site resources, planning and execution, and eliminate unnecessary trips through a new approach to the supply chain with an eye on sustainability and eco-friendly shipping practices.