Event
ISEQ Annual General Meeting
Print this page
---
September 14, 2023
7175 Bd Wilfrid-Hamel, Quebec G2G 1B6
The 5th Annual General Meeting of ISEQ will be held in hybrid mode in Quebec City at the Hotel Quebec INN on Boulevard Wilfrid Hamel from 2 p.m. to 3:30 p.m.
After the AGM, we offer 2 conferences and a 5 to 7 for those who will be in person.
We will have a conference on cybersecurity of electronic products and another on semiconductors of Nord-quantum.
We will end this afternoon with a 5 to 7 networking around wines and appetizers.
Agenda
13:45-14:00 Welcome ISEQ AGM
2:00-3:30 p.m. ISEQ Annual General Meeting
3:30-4:15 p.m. Cybersecurity of electronic products: How to be well protected?
4:45-5:00 p.m. The Quantum North Semiconductor by Michel Pioro-Ladrière
5:00-7:00 p.m. 5 to 7 networking, wine and appetizers (2 glasses per person)
Costs:
$70 + tax for ISEQ members
$150 + taxes non-members
ABOUT BERNARD LEBEL
Bernard Lebel,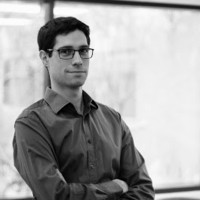 Bernard Lebel, Eng. cumulates more than 8 years of experience in the world of cybersecurity. He is director of cybersecurity operations technologies for RMDS innovation. In his career, he has led research projects combining AI and cybersecurity of embedded components and has worked in Canadian Defense mandates. Passionate about cybersecurity, he heads the cybersecurity department of RMDS Innovation, which specializes in the cybersecurity of embedded components and the application of security by design (secured-by-design).
ABOUT MICHEL PIORO-LADRIÈRE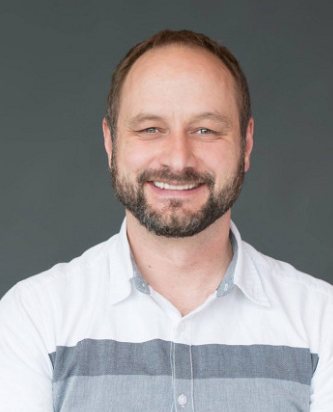 Michel Pioro-Ladrière received the doctorate. in experimental physics from the University of Sherbrooke, in 2005, in partnership with the National Research Council of Canada (NRC). He is an expert in Spin Qubits technologies and is the co-scientific director of the Quantum Institute, the University of Sherbrooke, the scientific director of the Quantum Innovation Zone of Sherbrooke, Sherbrooke, Canada, and the director of the bachelor of science program of quantum information from the Faculty of Sciences of the University of Sherbrooke. He was then hosted as a postdoctoral fellow at the Japan Science and Technology Agency, Kawaguchi, Japan, from 2005 to 2009, where he pioneered a micro-magnet approach to achieve efficient rotations single-spin, which is now used worldwide in spin-based quantum information processing. research. He was recruited in 2009 by the University of Sherbrooke, in collaboration with the Canadian Institute for Advanced Research (CIFAR), in Toronto, Canada, to launch the first research program in Canada that uses components found in microchips today to finally create a quantum computer. He is the author of over 70 peer-reviewed articles and 5 patents.,Dr. Pioro-Ladrière was a CIFAR Fellow in the Quantum Information Science program for a decade and is a member of the International Research Laboratory – Laboratoire Nanotechnologies & Nanosystems, Center National de la Recherche Scientifique, Paris, France. His research is among the 10 best discoveries of 2020 by Québec Science magazine. He was the recipient of the NRC's award for excellence in obtaining the doctorate. degree in experimental physics. Since 2022, he has been the Director of Partnerships and Strategy at Nord Quantique, a quantum computing company that emerged from his laboratory within the innovation ecosystem he helped create in Sherbrooke.
Visit event's website
https://services.iseq.ca/fr/evenements-iseq/detail/5e-aga-de-liseq/43264
---
Print this page